Sustainability - Concept and Implementation
We are convinced that taking care of nature and our environment is the most important requirement for our future. We continuously improve our environmental protection concepts because the protection of our environment is a key element of the integrated management system in the Best Western Premier Hotel Victoria. This is why you may really take "unique atmosphere with well-being and comfort" literally in our hotel.
Generation and use of electricity
As one of the sunniest regions in Germany, the sun is shining for about 1800 hours per year in Freiburg. So what could be more logical than to use this energy? Currently, our approximately 200 square meter large solar power station on the roof produces approximately 20.000 kilowatt hours of current per year. We also added 4 small turbines in order to make use of the wind. Those turbines additionally produce 2 kilowatt of current. In this combination, our energy roof garden produces an amount of energy sufficient in order to supply all hotel rooms with energy. The remaining amount of energy required is supplied by the "Stromrebellen" ("Electricity Rebels", a power plant) from Schönau (EWS). Approximately 70.000 kilowatt hours of green energy are additionally generated per year with our participation in the wind park in Ettenheim.

Particularly resource-saving devices were installed in the rooms such as e.g. the elegant flat screen TVs that consume less than 1.2 Watt of electricity, energy-saving but bright LED lamps and the mini-bars equipped with "Fuzzy-Logic" that consume 30% less energy than conventional devices.


Water
Water is a valuable asset. This is why our aim is to not pollute water unnecessarily and to reduce the consumption as far as possible without restricting our guests' comfort. Apart from the measures in the guestrooms, this aim is, among other things, achieved by (only) changing the towels when required as well as by the use of cleaning agents that are environmentally friendly and perfectly adjusted to the level of hardness of the Freiburg water. Sparkling clean rooms and public spaces are taken for granted in our hotel. And we achieve this without having to use harmful disinfectants and flush toilet rim hangers. And due to the fact that rainwater may seep away easily on the paved and non-sealed surfaces in the hotel courtyard we additionally avoid an unnecessary strain of the sewer system. All toilet tanks were refitted and equipped with a stop button and only consume 6 liters of water instead of 9 liters per flushing. This measure alone saves approximately 150.000 liters of drinking water per year. And the use of flow restrictors in wash basins and showers additionally minimized the unnecessary consumption of water. And our ergonomically designed bathtubs do not only ensure a comfortable bathing experience but also consume 30% less water than the average bathtub.
Air Conditioning
The basis of a sensible protection of the environment is the sensible handling of resources. In order to waste as little energy as possible and at the same time ensure a pleasant indoor climate, it is basically required to have an optimal insulation. Therefore, the entire hotel was equipped with heat and sound insulating windows with triple glazing and the two back buildings were renovated with an energy-saving 24 cm thick insulating. This insulation helps us saving 60% of energy!
In order to cover the space heating and warm water requirements, we use an up to date wood pellet heating with a flue gas cleaning system. The wood pellets purchased from a nearby saw mill consist of natural, pressed sawdust. During the combustion of wood that is abundantly available in our region, the same amount of the greenhouse gas carbon dioxide (CO2) is generated as was absorbed from the atmosphere during the growth. Therefore, the sustainable forest management of the Black Forest ensures that the CO2-cycle remains closed and harmless for the greenhouse Earth. Those technologies make the BEST WESTERN PREMIER Hotel Victoria as zero-emission hotel.
Cool water from the depths of Freiburg is used for the energy-saving air-conditioning of our hotel. From a depth of 24 meters, a pump draws approx. 10°C cold water from the hotel's own suction well in the courtyard and supplies a sophisticated heat exchanging system. Through a pipeline system in the hall ceiling, the cool water circulates into every single room and is then discharged into the earth with a maximum of 16°C where is cools down again. Therefore, it is absolutely not required to install energy-intensive air-conditioning systems.
Waste
Since we are working with certified disposal companies we meet the statutory requirements and make sure that the waste produced by the operation of the hotel is treated the right way. First of all we avoid producing waste as far as possible. We separate all waste into glass, plastic, paper, organic waste and residual waste. There is no small (portion) packaging on the breakfast buffet. Reusable bottles are used for most detergents and high quality recycled paper for office needs. There are no cans in the mini-bar and most drinks come in bottles that can be recycled. In addition we give back packaging material to our supplier and dispose electrical waste, metals and special waste at the recycling center of Freiburg.
Regionality
Our sumptuous breakfast buffet in a stylish ambience ensures a perfect start to your day. The focus is not only on the variety but also on the first class and organically grown regional products. The milk comes from Breisgau cows and the bread buns from a Freiburg baker. All sausage products are made of meat from species-appropriate breeding by a Freiburg butcher's shop. Even the breakfast eggs come from free-range husbandry from the Sonnen-Hof in the nearby Hartheim and the honey and the jam come from the Black Forest. We attached particular importance on the environmental sustainability and regionality when we furnished the rooms. By the use of permanent, high quality natural materials, we ensure the exclusive and sustainable character of our interior. The bed tables for example are made of 150 year old oak wood from the Black Forest.
Transportation
Due to the ideal location of the hotel between central station and historic city center, the Best Western Premier Hotel Victoria as well as many points of interest are within a walking distance. In order to keep the traffic volume as low as possible and to provide our guests with an ecologic surplus value at the same time, all hotel guests will, during their stay with us, receive free-of-charge tickets for the local public transport. We also provide bikes for trips to the surrounding area. And, if desired, we will arrange for test runs with E-bikes. We also make sure that we bundle deliveries as far as possible and prefer to buy ecologic, regional and Fair Trade products for our guests' comfort.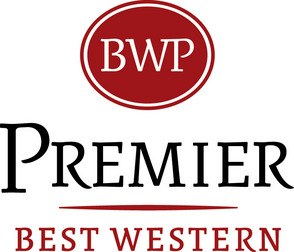 Best Western Premier
Hotel Victoria
Eisenbahnstraße 54
79098 Freiburg im Breisgau
Tel: +49 (0) 761-207340
Fax: +49 (0) 761-20734444
E-Mail: info@victoria.bestwestern.de